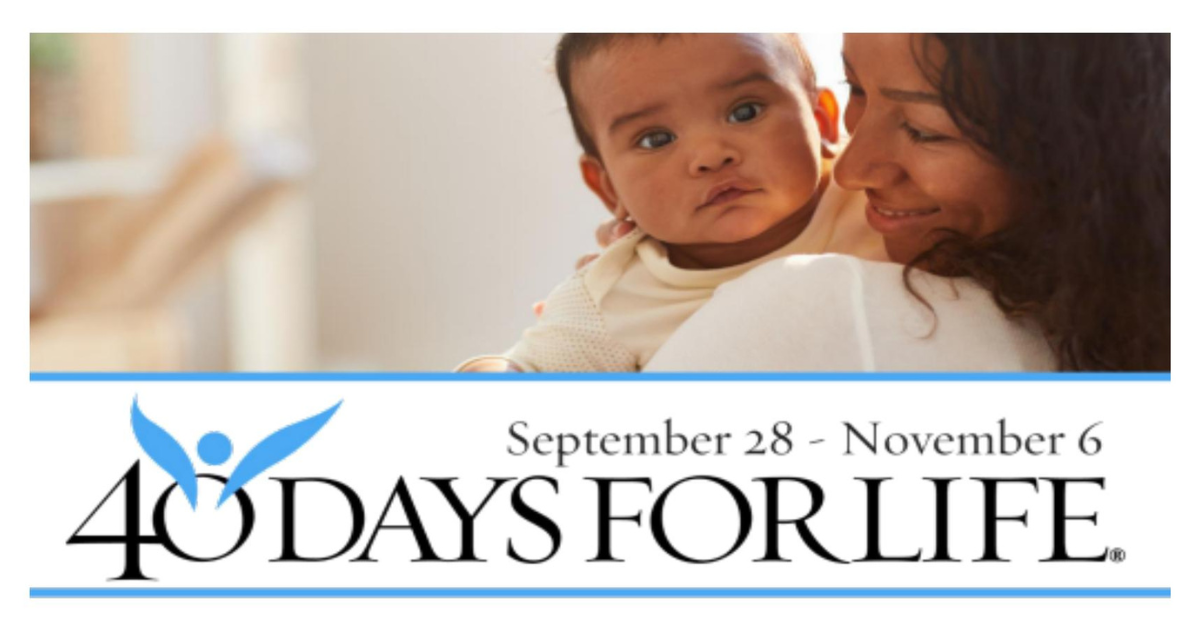 HELP SAVE LIVES IN THE SOUTHERN ILLINOIS DISTRICT
You can protect mothers and children by joining this worldwide effort to pray and fast for an end to abortion!
Through prayer and fasting, peaceful vigils and community outreach, 40 Days for Life has inspired 1,000,000+ volunteers! With God's help, here are the proven results in 30 coordinated campaigns:
Over 20,000 babies saved from abortion
Over 200 abortion workers converted
Over 100 abortion centers closed
Learn more … get involved … your church or group can adopt a day or you can sign up as an individual for prayer times.
Clink the links below for vigil information near you!
VIGIL LOCATIONS IN THE SOUTHERN ILLINOIS DISTRICT
Granite City: 40daysgc.com/peaceful-vigil/calendar-to-adopt-a-day
Carbondale: coalitionlife.com/carbondale-adopt-a-day
Fairview Heights: coalitionlife.com/fairview-heights-adopt-a-day